Share this Post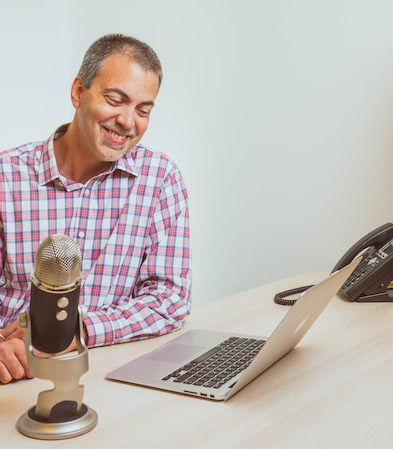 Need help with your money or investments? Book a Complimentary Money Session online and get answer to your most pressing money questions.
Ways to Guide Your Money Toward Supporting Black Lives
Recent events in the U.S. have caused many to pay closer attention to the racial issues and inequalities that still plague our nation. I believe that most rational people agree that we still a long way to go when it comes to racial justice and equality.
While many of us want to do something to help, we often struggle to figure out where to start.
One way we can make a difference is through our financial habits. Here are some ways to guide your money in support of black lives.
Seek out black-owned businesses
There are many ways to find Black-owned businesses to support. Some directories and apps include:
Black Nation
This mobile app allows you to search for Black-owned businesses in specific areas. It also has a social aspect that allows you to follow others and get rewards.
WeBuyBlack
WeBuyBlack is a marketplace designed to give you access to tons of everyday products offered by black-owned businesses. Categories include Jewelry, Clothing & Accessories, Children & Toys, Art & Collectibles, Health & Beauty, Home & Living, Entertainment, and Holidays.
Support Black Owned
Support Black Owned is a national and global directory of Black-owned businesses. It includes services businesses and can be narrowed down by state.
EatOkra
This app connects over 150,000 users to more than 2600 Black-owned restaurants, bakeries, cafes, food trucks, bars, and wineries across the country.
Official Black Wall Street
Official Black Wall Street is both an app and a website that allows you to search by category and location to find Black-owned businesses in a variety of industries. The app is location-based so it notifies you when you are near a Black-owned business.
Chez Nous Guide
Established in June 2020, Chez Nous Guide (French for our home) is a volunteer-run inclusive and intersectional home for businesses, artists, and organizations owned and run by historically-marginalized people around the world and their allies. They are dedicated to amplifying voices that have been—and continue to be—silenced by society: people of color, women, the LGBTQIA+ community.
Apply social impact to your investing plan
Your investment dollars can also be directed toward specific values and causes that are important to you, such as supporting Black lives.
If you have an IRA / Roth IRA, or any other type of investment account, you can consider investing in social impact funds. Some examples are as follows.
The NAACP Minority Empowerment ETF (NACP)
NACP tracks the Morningstar Minority Empowerment Index, which is designed to provide exposure to US companies with strong racial and ethnic diversity policies in place, empowering employees irrespective of their race or nationality. Impact Shares is a 501(c)(3) nonprofit organization, which donates all net advisory profits from NACP's ETF management fee to the NAACP. This provides an additional funding source for the NAACP's mission, to ensure a society in which all individuals have equal rights without discrimination based on race.
Adasina Social Justice All Cap Global ETF (JSTC)
JSTC seeks to track the Adasina Social Justice Index. The Index is designed to support progressive movements for change and includes a global universe of public companies whose practices are in alignment with social justice values.
In addition to thematic funds like these, some fund families like, Parnassus and Calvert, specialize in investments that focus on a broad range of ESG (Environmental, Social, and Governance) issues including racial justice and equality.
This is not meant in any way to be construed as specific investment advice. These are purely educational examples and are in no way investment recommendations.
Use a Black-owned bank
Another way to make an impact in your community is to seek out a bank that is Black-owned and that is reinvesting back into the community where you are.
According to the Federal Deposit Insurance Corporation, a Minority Depository Institution (MDI) is "...a federal insured depository institution for which (1) 51 percent or more of the voting stock is owned by minority individuals; or (2) a majority of the board of directors is minority and the community that the institution serves is predominantly minority."
Investopedia has a list of black-owned banks by state.
Are there other ways you align your money toward supporting Black lives? Let me know and I'll add it to the list.