I'm a modern financial planner & business coach for micro-business entrepreneurs.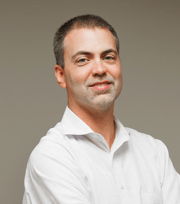 I'm Michael Reynolds, Principal of Elevation Financial. With a long history of owning and growing successful businesses, I'm passionate about entrepreneurship and financial education. I have founded and co-founded a number of successful businesses, including a membership community, a software company and a virtual staffing firm. After 23 years as the co-founder/owner of SpinWeb, a digital marketing agency, I sold the agency in order to focus on what I loves — helping people improve their financial health and advising entrepreneurs.
Years ago I developed an itch to work in financial services. I became licensed to help people with investments and financial needs, purely as a passion project. My clientele grew organically and I developed a strong attachment to the process of managing money and helping others do the same — all while running my agency, starting new businesses, getting married and becoming a new dad.
I believe that it's fundamentally important to learn to take control of your money because money touches every part of our lives and is the foundation that supports and empowers our life decisions both large and small.
In 2019, I founded Elevation Financial, a financial planning & business coaching firm focused on helping entrepreneurs take control of their money and their business.
I love the journey of launching and growing businesses and seeing those ah-ha moments with my clients.
I'm also a sushi lover, Star Trek nerd and firmly in defense of one space after a period.
If you think we might be a good fit to work together, check out my Services & Pricing first and then contact me to arrange a call.
Newsletter Subscription
Subscribe to our monthly newsletter to stay informed when new insights are released (such as podcast episodes and articles).