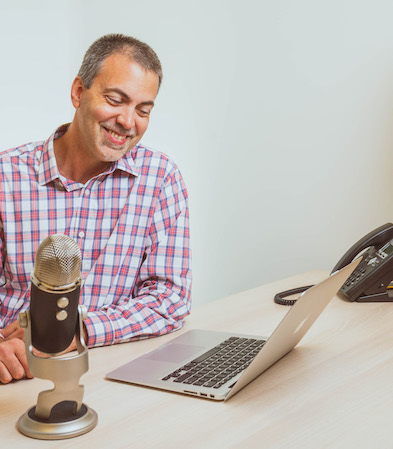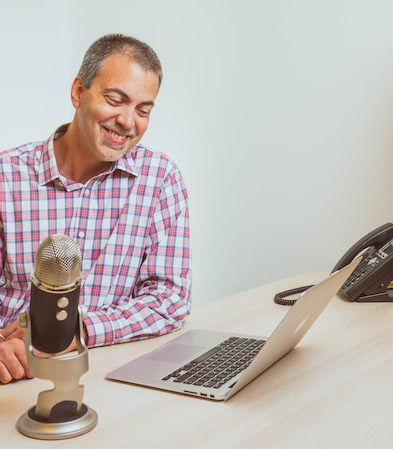 Elevation Financial is led and owned by me, Michael Reynolds, CSRIC®, AIF®, CFT-I™.
I'm a CERTIFIED FINANCIAL PLANNER™ (CFP®) and owner of Elevation Financial, a fee-only financial planning and investment management firm serving progressive SRI/ESG investors.
I work with individuals and families who are ready to gain greater control over their money and build a life with intention.
I create a judgment-free space that empowers my clients to talk openly about their financial challenges, which can help form healthier relationships with money.
I've been an entrepreneur for over two decades and have built and sold multiple businesses, including a digital marketing agency, a software company, and other service businesses. As a result of my business background, I often help my clients with similar challenges, including starting a business, or building and optimizing a business.
I am tech-forward and highly organized. Many of my clients appreciate this because I am able to help them get organized with their money while providing accountability to help them make progress.
Ultimately by working together we will help you make better money decisions, avoid costly detours, and lead a more fulfilling life.
I host a weekly personal finance podcast called Wealth Redefined® which can be found whenever you listen to podcasts.
I'm a sushi lover, Star Trek nerd and firmly in defense of one space after a period.
Read more about our philosophy and investment thesis as a firm.
In addition to comprehensive financial planning, I have some specific areas of deeper expertise.
My areas of specific expertise
Socially Responsible Investing / ESG / Impact Investing
Entrepreneurship and mentoring business owners
Financial therapy and helping my clients develop healthier relationships with money
Budgeting and cash flow management
Helping my clients maintain responsible exposure to digital assets / cryptocurrency
Credentials
Accredited Investment Fiduciary® (AIF®)
Superpowers
Trying 17 different apps to solve a problem and then using none of them
Choosing the perfect stock photo for any occasion
Kryptonite
Losing all ability to type when someone is watching
Are you an event planner, podcast host or media pro looking for headshots of Michael? Download them here.