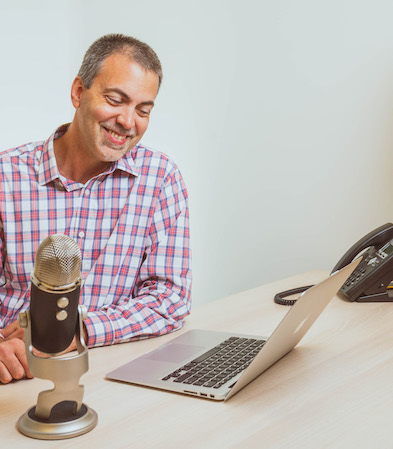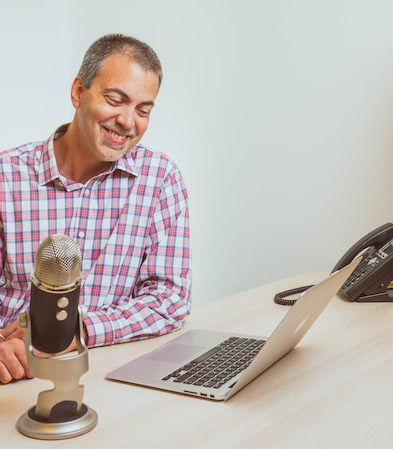 Elevation Financial is led and owned by me, Michael Reynolds, CSRIC®, AIF®, CFT-I™.
I'm an independent financial advisor and owner of Elevation Financial.
I'm a parallel entrepreneur and former digital marketing agency owner. After owning a digital agency for 23 years, I founded and co-founded four new businesses (including Elevation Financial) from 2015 to 2019. I sold my agency in 2018 to focus on my new ventures and grow my advisory firm.
While owning an agency was fun and (mostly/sometimes/maybe) rewarding, I developed a strong desire to help people win with money.
I believe that it's fundamentally important to learn to take control of your money because money touches every part of our lives and is the foundation that supports and empowers our life decisions both large and small.
I host a weekly personal finance podcast called Wealth Redefined® which can be found whenever you listen to podcasts.
I'm a sushi lover, Star Trek nerd and firmly in defense of one space after a period.
Read more about our philosophy and investment thesis as a firm.
In addition to comprehensive financial planning, I have some specific areas of deeper expertise.
My areas of specific expertise
Socially Responsible Investing / ESG / Impact Investing
Entrepreneurship and mentoring business owners
Financial therapy and helping my clients develop healthier relationships with money
Budgeting and cash flow management
Helping my clients maintain responsible exposure to digital assets / cryptocurrency
Credentials
Investment Advisor Representative (IAR)
Accredited Investment Fiduciary® (AIF®)
Superpowers
Trying 17 different apps to solve a problem and then using none of them
Choosing the perfect stock photo for any occasion
Kryptonite
Losing all ability to type when someone is watching
Are you an event planner, podcast host or media pro looking for headshots of Michael? Download them here.