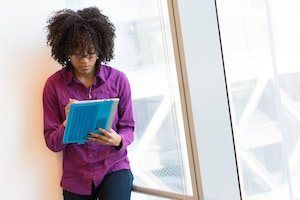 Services & Pricing
You consider yourself a modern, progressive professional. You care about the environment, your community, and the well-being of those around you.
You embrace technology and believe in using it to enrich your life and achieve more.
You are never satisfied with the status quo. You strive for continuous improvement and in doing the work to live better and increase your positive impact in the world.
And you want to build wealth to support your dreams.
You are open to help and you like the idea of having someone to pay attention to your money. You would love to have someone "own" the money stuff you never get around to.
And ultimately, you want help defining your reason for building wealth and having a plan to get there.
So what do you get if you work with us? At its core, you get financial peace of mind. You know all those nagging feelings you get because you worry about cash flow, savings for the future, relating with money as a couple or setting up security as a single person, understanding the financial system and generally worrying about the "you don't know what you don't know" stress factor?
All that goes away.
We start with a financial planning project that explores your current situation, gets you organized and focused on taking control of your money, and creating a financial plan that points you in the right direction.
Then, we handle the accountability with you throughout the year, prompting you for needed actions and reviews, handling maintenance and investment management behind the scenes, and paying attention to your financial life so you can relax and free your mind to live your life knowing your money is organized and being handled with intention.
For more details about our process, download a visual explanation via PDF by clicking on the image below.
We Handle the Stuff You Don't Get Around To
Our best clients are busy people who don't get around to managing their money. We're here to help. We act as your personal money coach to provide advice, support, and accountability so you can focus on your life and business without that nagging feeling that you should be paying more attention. We pay attention for you.

Budgeting & cash flow management
Retirement planning
College planning
Career coaching
Operational money organization
Tax planning
Launching/growing business
Debt elimination

Insurance planning and protection
Buying and/or selling a business
Lifestyle goals and planning
Giving & philanthropy
Investing
Establish objectives and organize a roadmap.
Collaboration at your pace, with prompts along the way.
On-demand sessions whenever you need help.
Action items and followup to help you stay on track.
Real-time financial data to help you make decisions.
Pricing for Comprehensive Financial Planning
Annual comprehensive flat fee of $3,600 for individuals or $4,800 for couples
Elevation Financial charges an annual flat fee* for comprehensive service. This includes financial planning, investment management, coaching, consulting, and all services offered by Elevation Financial. The fee can be paid automatically from your investment accounts (if we are managing your investments) or by credit/debit/ACH. The fee is an annual fee but is debited quarterly in arrears.
Comprehensive Financial Planning is ideal for those over age 50 and with more complexity in their lives.

*The fee may be higher if you are a business owner, have a highly structured legal estate, own private or illiquid investments or otherwise have a lot of complexity in your financial life. We will quote you the final fee after having an introductory call
Not ready for comprehensive financial planning? We also offer other accessible engagements.
Elements Financial Wellness
Annual comprehensive flat fee of $1,500 for individuals or $2,400 for couples
The Elements Financial Wellness program is designed for those earlier in their wealth-building journey. It focuses on strengthening key financial metrics to help you build a strong foundation of financial wellness. Each quarter, a specific financial Element is highlighted along with coaching to help you improve. It also includes unlimited on-demand micro-projects and financial advice as well as (optional) included investment management. The fee can be paid automatically from your investment accounts (if we are managing your investments) or by credit/debit/ACH. The fee is an annual fee but is debited quarterly in arrears.
Elements Financial Wellness is ideal for those under age 50, and with less complexity in their lives.

We also offer starter investing engagements as well as on-demand financial consulting on an hourly basis for specific situations. Contact us for details.