So what do we do and how do we help? While all of the usual answers apply (investments, retirement, etc.), the essence of what we do centers around one simple concept: we bring you financial clarity. We help you navigate challenges like cash flow and budgeting, retirement planning, investments, behavioral coaching, being intentional with money, communicating about money, increasing income and finding solutions to money problems.
For most people, it's not just about a Roth IRA or picking the right investments. It's about making real change in their lives and (possibly for the first time ever) elevating their money skills and taking control of their finances.
I specialize in working with entrepreneurs and as a business owner since 1996, I provide business consulting to solo and micro business owners included as a service.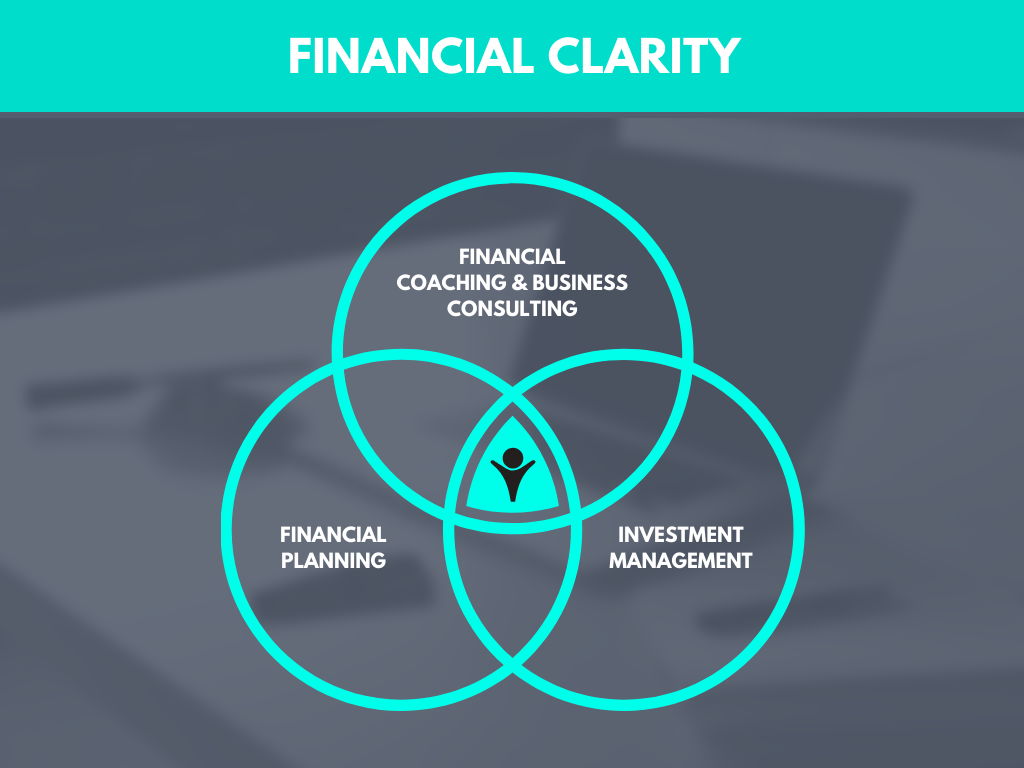 Worried that you will get a three-ring binder full of report and graphs that will just sit on your shelf collecting dust? Not to worry. We avoid paper at all costs. A financial plan should be a process, not a one-time project. You have access to your financial information via mobile app and web portal at all times. We work together to keep it up to date. Learn more about our tech below.