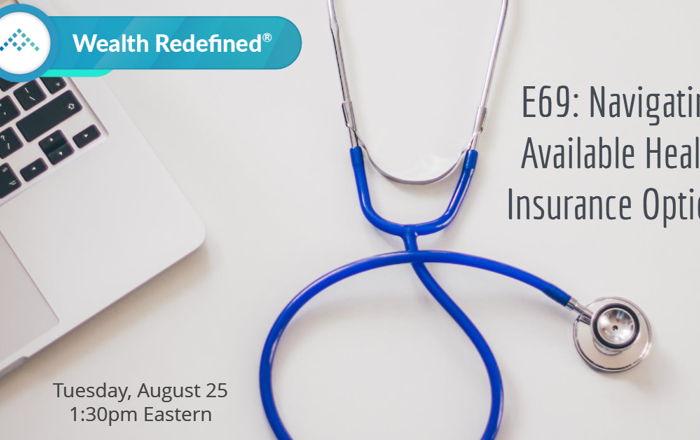 E69: Navigating Available Health Insurance Options (with Matthew Allen)
August 26, 2020
Health insurance is really important. But it can also be really confusing. We are joined by health insurance expert, Matthew Allen who walks us through all the options available to us and how to evaluate each one to find the best fit for you.
Guest: Matthew Allen
Business: Kemper Health
Website: https://www.reservenational.com and ChooseMyHealthInsurance.com
Bio: Health insurance expert specializing in Health Insurance Education for individuals, families, and small business owners, helping to navigate the confusing health insurance climate, providing unique solutions and customizable health insurance options to fit your individual needs.
Navigating Available Health Insurance Options
Background on Matthew
Some basic stats and info on health insurance in the U.S.
Let's talk through the options

Employer plan
Individual plan like Kemper Health
HealthCare.gov Exchange
Short-term plan
Health Share

Closing question: what does "wealth" mean to you?
Intro/outtro music credit: eccentric - I Can Show You [Argofox Release] by Argofox