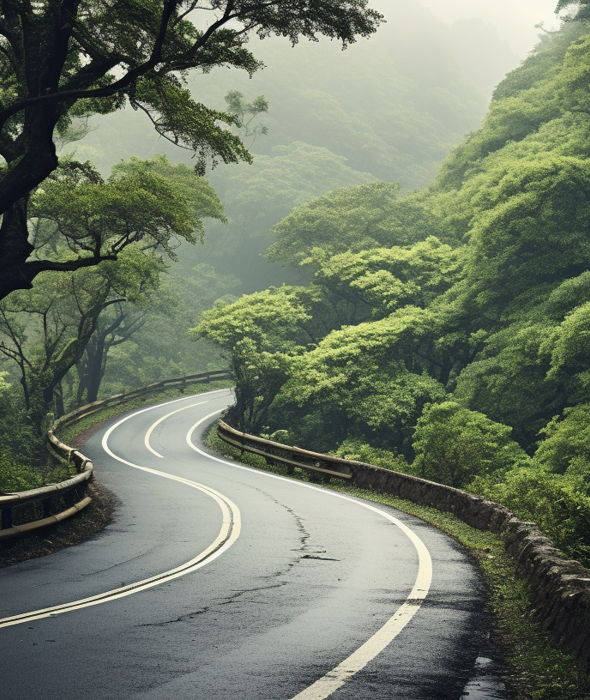 Share this Post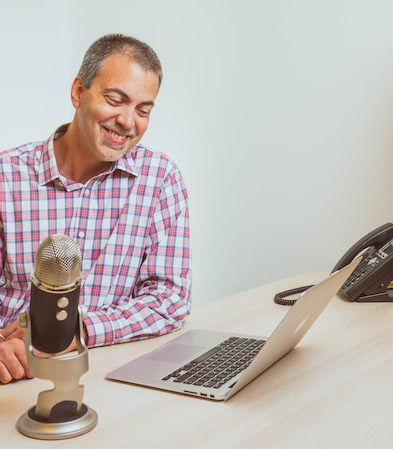 Need help with your money or investments? Book a Complimentary Money Session online and get answer to your most pressing money questions.
How to Build Wealth in Every Stage of Life
[Prefer to listen? You can find a podcast version of this article here: E191: How to Build Wealth in Every Stage of Life]
The journey to financial prosperity is a marathon, not a sprint, and it demands dedication, strategic planning, and most importantly, time.
Financial strategies are not "one size fits all" and they change as we progress through different stages of life. Your money habits in your 20s may not be as effective in your 40s or 50s.
Understanding how to adapt your financial strategies as you age is important in order to accumulate wealth effectively and ensure long-term financial stability.
While many strategies are universal (i.e. spend less, save more, avoid debt, etc.), there are some things that are more important than others in different stages of life.
It's also important to note that not everyone is on the same journey. Everyone is in a different place in life and it can be tempting to feel "behind" in later stages of life.
But it's never too late to build better financial habits. We can always improve and live life with more intention.
How to build wealth in your 20s
The 20s is often a decade marked by significant personal and professional growth. It's a time of exploration, self-discovery, and setting the foundation for your adult life.
Many people in their 20s are transitioning from school into the workforce, establishing their career paths, and gaining a sense of financial independence.
It's often the time for exploring new cities, embarking on new experiences, meeting diverse people, and making lifelong friendships.
However, life in the 20s can also come with its share of challenges and pressures. There is often the financial burden of student loans, the stress of navigating the job market, and the growing responsibilities of adulthood.
It can be a time of uncertainty, as you're making decisions that can shape the course of your life—such as choosing a career, deciding where to live, or even starting a family.
This is also the time when many face the reality of budgeting, saving, and managing finances, which can be a steep learning curve.
Building wealth in your 20s can set you up for financial success later in life. Here are several habits and behaviors you might consider:
Remember, building wealth is a marathon, not a sprint. It's about consistency, patience, and making informed decisions over a long period of time.

How to build wealth in your 30s
The 30s are often characterized by a period of settling down and establishing deeper roots. Many people in their 30s have already laid the groundwork in their 20s—choosing a career path, gaining experience and skills, and now they are starting to see the fruits of their labor.
It's a decade where many individuals aim to climb higher on the career ladder, achieving more stability and increased earnings.
People may also be deepening their commitments to partners, starting families, and purchasing their own homes. This can be a time of significant personal growth, as individuals evolve their identities from young adults to established professionals and caregivers.
Yet, life in the 30s also comes with its own unique challenges. The financial responsibilities often increase, from mortgages and raising children to caring for aging parents.
Work-life balance can become more complex as you juggle the demands of an advancing career with family commitments. It's also a time when many people begin seriously thinking about their future, in terms of financial security and retirement.
While many of the wealth-building strategies for people in their 20s apply to those in their 30s, there are additional strategies to consider at this stage of life. Here are some habits and behaviors to think about:
Building wealth in your 30s is about making strategic decisions and planning for the future.
How to build wealth in your 40s
Entering your 40s often signifies a time of established stability and reflection. By this point, many people have a firm foundation in their careers, and it's a period where peak earning potential often occurs.
Many individuals might be at a stage where they're deepening their professional expertise or possibly transitioning into leadership roles.
The 40s can also be a rewarding period in personal life, with relationships maturing and children growing more independent. This stage of life could also bring more time for hobbies, passions, and interests that were put on hold during the busier child-rearing years or the hustle of early career development.
However, the 40s come with their unique challenges. The financial obligations can be considerable—saving for retirement becomes more urgent, and for some, the cost of children's education becomes a reality.
Health might also take center stage, as people in their 40s often become more conscious of their mortality and long-term well-being. It's a time when many face the balancing act of caring for aging parents while still raising their own families.
Here are some habits and behaviors to help build wealth in your 40s:
Remember, building wealth is about more than just making money. It's also about managing risks, planning for the future, and making informed decisions about your finances.
How to build wealth in your 50s
The 50s often mark a stage of life filled with reflection, accomplishment, and preparation for the future.
At this point, many individuals have reached the height of their careers, embodying roles of leadership and mentoring younger generations.
There is often a sense of accomplishment in seeing children become independent adults and, for some, delighting in the role of being grandparents. It's a time when many finally feel they can start focusing more on themselves, pursuing passions and interests that may have taken a backseat to earlier life responsibilities.
Yet, the 50s also bring a unique set of challenges. Retirement planning becomes more critical, and there is often a push to maximize savings and finalize investment strategies.
The reality of an empty nest can lead to a profound shift in daily life and even prompt questions about identity and purpose.
Health becomes an even more important focus, with preventative measures taken to ensure quality of life in the years ahead. This is also a time when individuals may need to take on the role of caregivers to their aging parents.
In your 50s, the focus often shifts from wealth accumulation to wealth preservation and making sure you're well-prepared for retirement or financial independence. Here are some strategies:
Remember, it's never too late to improve your financial situation. Even if you're behind on your savings, taking steps now can make a significant difference for your retirement.
Building wealth throughout your life
In every decade of life there are unique opportunities, challenges, and financial considerations. While each stage comes with its own set of milestones and potential hurdles, remember that every journey is personal and unique.
It's essential to adapt and pivot as you move through life, aligning your financial strategies with your evolving needs and circumstances.
Through all of life's transitions, remember that the fundamental principles of building wealth remain the same: living within your means, saving consistently, investing wisely, and planning for the future. Your 20s, 30s, 40s, and 50s each offer distinct opportunities to build and preserve wealth. Regardless of the decade you're in, it's never too early or too late to make meaningful strides toward your financial goals.
Stay informed, plan ahead, and make thoughtful decisions, but also remember to enjoy the journey. Financial prosperity is not just about the destination—it's about cultivating a life of value and fulfillment.
Remember, the best time to start is now, and every small step counts towards building your financial future.