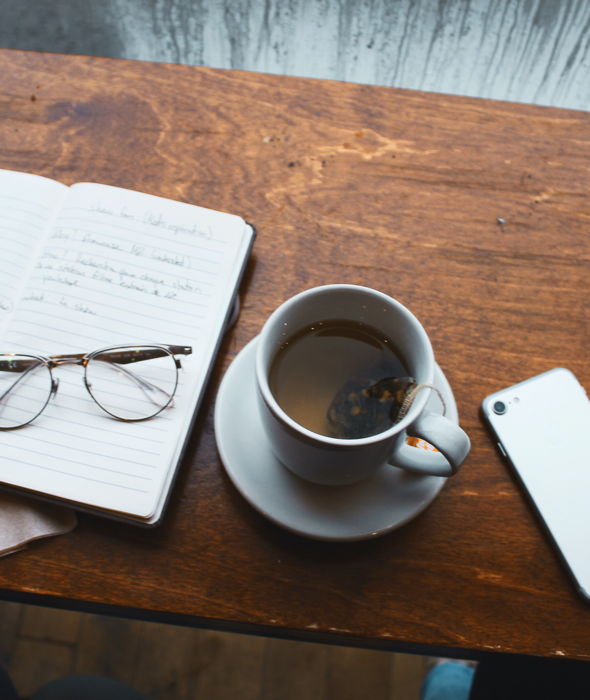 Share this Post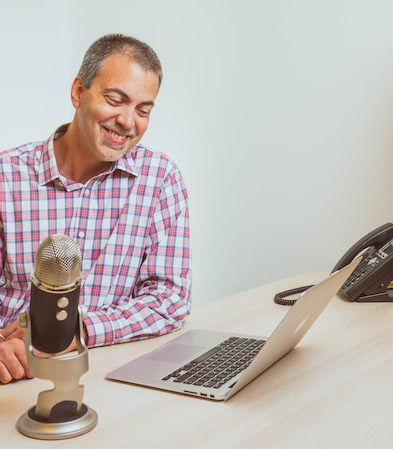 Need help with your money or investments? Book a Complimentary Money Session online and get answer to your most pressing money questions.
My Favorite Easy-to-Launch Service Business Ideas
One of the best ways to improve your financial situation is to increase your income. We often think about cutting expenses first but this can be very difficult. Cutting expenses is a great place to start but there is only so much you can do.
However, increasing your income (in theory) is not subject to the same limits. There are multiple ways to generate additional income and it can even sometimes be easier to increase income than to cut expenses. And often, you don't need a huge amount of additional income to really make a difference in your cash flow.
With this in mind, my favorite way to generate income quickly is to start a service business.
A service business is a firm that provides certain professional support to its clients. In these businesses the product is not a tangible one, instead it is an activity that helps your clients or customers solve a problem or fill a need.
I love service businesses because they can be started with very little upfront cost. In contrast, a product business can be very costly to start due to the costs of manufacturing or sourcing, physical location, shipping, and other logistical elements of selling products. However, a service business can be started with a laptop and an internet connection.
While we often think about modern businesses as being virtual or high-tech, some of the best examples of service businesses are in "boring" industries that are very low-tech.
So if you're interested in increasing your income with a side hustle service business but don't know where to start, these are my favorite types of businesses along with a short description of how to implement.
Dog Walker - People often need someone to walk their dogs while they're at work. All you need to provide this service is transportation and a love for pups! It can end up being reliable recurring revenue because dogs need to walk every day. There is potential to building a regular clientele.
Website Design - With today's DIY tools, building a website is a lot easier than it used to be. You don't need design tools or special skills other than a knack for tech and and eye for what looks good. Offer this service to small businesses who don't have the time, desire, or expertise to do it themselves.
Personal Concierge for Seniors - Older people often need help running errands, picking up prescriptions, and handling small chores around the house. Develop a regular clientele and help them live life more comfortably.
Lightweight Property Management - Traditional property management companies often charge high fees for a full service approach. But not everyone needs this level of service. Some people just need someone to be on hand to monitor their rental, coordinate with service providers, or house-sit their vacation home. They will happily pay a lower fee for someone to provide lighter services.
Lawn Care - Good lawn care can be hard to find. It can be as simple as mowing and basic maintenance. Get a mower and start a regular rotation of taking care of lawns near you. You can even expand by hiring team members as you grow!
Pet Day Care - Pet day care is expensive! If you have the room, offer a small pet day care out of your home and help people save money while feeling great that their fur baby is getting more personalized care.
Academic Tutor - Did you excel at math, English, or science in school? Offer your skills to high school students who need to get their grades up as they think about college. You can provide tutoring services out of your home, virtually, or by meeting at you local library.
Child Care - Good, reliable child care is expensive and hard to find. Offer on-demand child care out of your home or as a mobile service for busy parents who need help juggling their busy schedules.
Online Dating Consultant / Profile Editor - Online dating can be difficult for many. It's hard to come up with a a great profile when you're stuck in your own head from over-thinking. Offer a simple service in which you evaluate your client's online dating profile as an objective third party, spice it up with compelling narrative, and give tips on interacting with potential matches. This is a great service for introverts and those uncomfortable with "promoting" themselves when online dating.
Private Music Teacher - Do you sing or play a musical instrument? Even if you're not a pro, you can still help beginners get started. Teach music lessons out of your home and keep it simple.
Career Coach / Resume Editor - Not everyone is good at finding a job. Provide a service editing and polishing up resumes while also coaching your clients on job searching and interviewing.
Mobile Pet Grooming - Busy pet parents don't always have time to take their fur babies for grooming. So you can come to them! Save them time and develop a regular clientele while taking care of a variety of furry friends.
Power Washing - You get started by renting a power washer to make your first chunk of revenue. Then you can buy one once you've save enough. Consider both residential and commercial clients.
Virtual Assistant - If you're highly organized and tech savvy, you might make a great VA. This can be done from your laptop and is in demand by many business owners.
Bookkeeper - If you're good with numbers and details, a bookkeeping business may be a great fit for you. It can be done from your laptop and even if you've never managed books before, there are lots of free and low-cost classes online that will teach you basic bookkeeping very quickly. So many small businesses need this service.
Social Media Manager - Are you savvy on social media? Plenty of small businesses would love to have someone maintain their social presence for them for a modest monthly fee.
Mobile Notary Public - Getting licensed as a Notary Public is not very expensive. And offering this as a mobile service is super convenient since many people don't want to deal with the hassle of driving to the bank.
Travel Agent - Believe it or not, travel agents are still in demand. If you're knowledgeable about travel and love to plan, this might be the gig for you. The certification program does have a cost (under $1,000) but after that your overhead is extremely low. And you can do it virtually from anywhere! Plus amazing travel perks.
Copywriting - Business and especially marketing firms often need copywriting for websites and other projects. If you're great at writing and communication, this could be a great virtual business to start.
Children's Party Planning - Planning a child's party can be stressful. Many busy parents would love to have someone handle the heavy lifting of planning their child's next party. You could do a basic interview to get their preferences, present a simple plan, and then execute the details for them.
Interior Decorator - Are you great at livening up a room through creative use of furniture and wall hangings? Put your talents to work by providing simple home decorating services.
Business / Life Coach - If you have a specialized skill and love to motivate people, coaching may appeal to you. Be careful with this one, as the space can be full of smoke and mirrors. It's often best to focus on a specific target market so that you can go deep into helping your clients with their specific needs.
Dog Poop Removal - Charge a monthly fee to pick up dog poop from clients' lawns three days a week (or whatever schedule makes sense for you). Once you get rolling, you can hire high school students to do the scooping for you and you handle the sales, billing, etc. and retain the profits.
Starting a business is not easy, but these are some of the easier ideas that require very little upfront cost. Remember to start small and simple. Focus on making money first, and then you can expand after that.